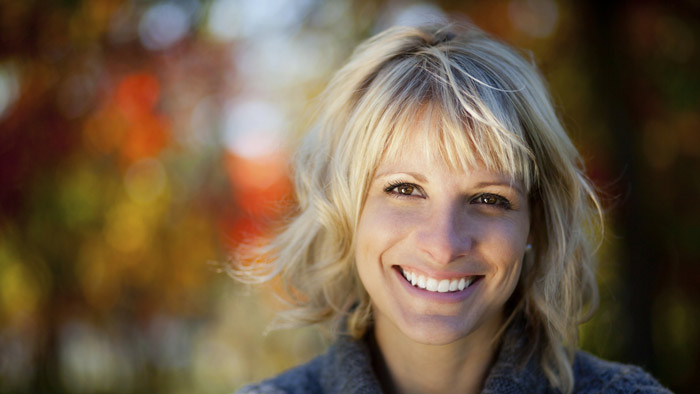 Dissatisfaction with your teeth's shape or size may lead our dentist to suggest cosmetic contouring. Intended to only improve appearance, cosmetic contouring involves removing some of your enamel to change the form of your tooth or teeth.
Cosmetic Contouring: What is it?
Have you ever wanted to change the shape or size of your teeth? Well, you're in luck because there is a procedure that does exactly that: cosmetic contouring.
Also known as
, cosmetic contouring removes some of your in an effort to change the overall form of your tooth or teeth. Many seek out this purely optional treatment to alter teeth shape, length, or appearance.
The Procedure
To remove a small amount of enamel from your teeth, our Portage cosmetic dentist will use a drill or laser. Despite the tools used, cosmetic contouring is largely painless, quick, and requires no recovery period.
During the procedure, fractures are smoothed out, angles are rounded to erase sharp curves, and better alignment is created if desired. Oftentimes, contouring is combined with cosmetic bonding to create a flawless smile.
Because it is undesirable to expose a tooth to risk or potential damage, this procedure is limited by the individual tooth structure of the patient.
Cosmetic Contouring Benefits
The biggest benefit that comes from cosmetic contouring is an improved appearance. Depending on your health history and structure of your enamel, there can be other perks as well.
Additional benefits include:
A painless way to fix cracked, chipped, crooked, or improperly aligned teeth
An easier time cleaning in between teeth
Improve damage caused by teeth grinding (bruxism)
Call Courtside Dental Today
If you have teeth that are worn, damaged, or irregularly shaped, cosmetic contouring can help sculpt a better smile for you in just one visit. Our Schedule your appointment online or call Courtside Dental today at 269.327.1011.
, is here to listen to your specific needs and develop beautiful results.