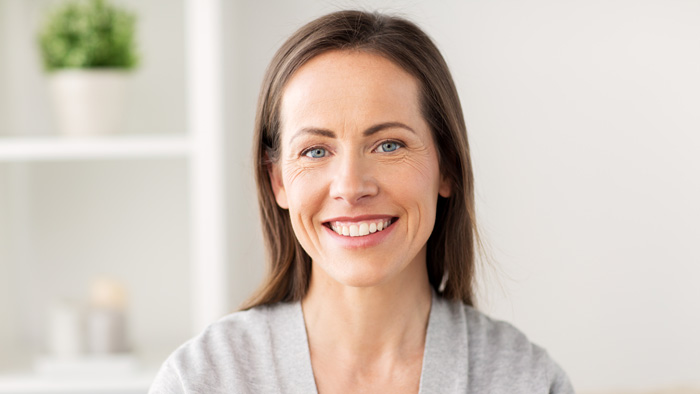 Sometimes chipped or cracked teeth only require small cosmetic restorations. Cosmetic bonding may be recommended by our Portage, MI, dentist to reshape, repair, or close little spaces between teeth.
The entire process is similar to that of tooth-colored fillings in that a special resin is applied and then cured to last for years.
What is Cosmetic Bonding?
When more involved cosmetic procedures are not necessary for a minor crack or chip in your tooth, cosmetic bonding is the answer.
is a procedure in which tooth-colored resin is applied to damaged teeth and hardened with a special light. The material then "bonds" to the tooth for proper restoration.
Bonding is one of the easiest cosmetic dental procedures and unlike veneers or crowns, can be completed in one office visit. Very little tooth enamel needs to be removed for cosmetic bonding which also sets it apart from other similar services.
When Would Cosmetic Bonding be Needed?
Cosmetic bonding is an affordable, effective option that can be used for a variety of reasons.
This procedure is primarily used to:
Repair decayed, chipped, or cracked teeth
Improve appearance of discolored teeth
Close spaces between teeth
Make teeth look more elongated
Change the shape of teeth
Overall, it is best suited for small cosmetic changes, short-term correction of cosmetic problems, and correcting teeth in areas of low bite pressure, i.e. front teeth.
Cosmetic Bonding Procedure
When it comes to preparation, there is not much needed for dental bonding. For example, there is no anesthesia required unless bonding is being used to fill a cavity.
Our dentist will start by using a shade guide to choose a composite resin color that best matches the natural color of your tooth. Next, the surface of the tooth will be roughened and a conditioning liquid will be applied. This allows the bonding material to adhere.
The resin is then applied, molded, and smoothed to the desired shape. Our dentist will harden or cure the material with a bright light. After it has hardened, the material will be trimmed, shaped, and polished. In total, this procedure takes about 30-60 minutes per tooth.
Ready to Make an Appointment?
Boost your confidence with the easy, cost-effective procedure that is cosmetic bonding. Our Contact us online or call Courtside Dental today at 269.327.1011.
, is ready to help you improve your natural smile.